Santander Work Cafe, Isle of Man
Santander Work Café Isle of Man is for customers and non-customers. It brings together a bank, co-working space and café experience in a single place.
A perfect place to work, catch up with colleagues and meet customers  We have state-of-the-art facilities, including free co-working spaces, free bookable meeting rooms and free high-speed Wi-Fi.
Work in our space
Whether you're a freelancer, solo entrepreneur, community group or office/homeworker simply looking to switch up your normal working environment, you should definitely checkout our co-working space. You can log in to our free hi-speed Wi-Fi and power up your tech. There's no charge, no catch and no need to book. We're here to support and inspire local businesses and the broader community.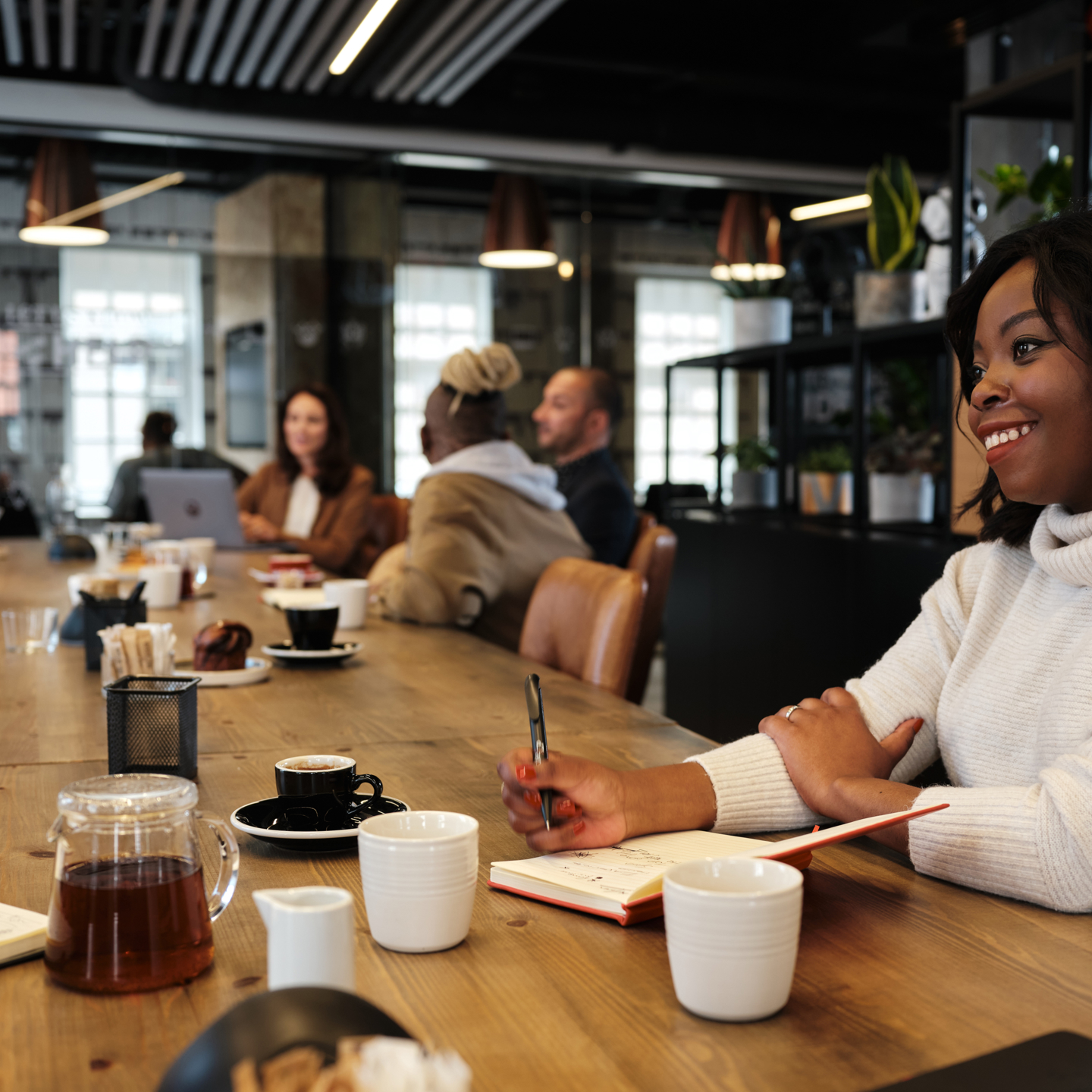 Make meetings easy
Every room is packed full of all the gear you need to host successful meetings, with video conferencing facilities and screen share facilitated by zoom. Start making the most of it by booking your meeting room now.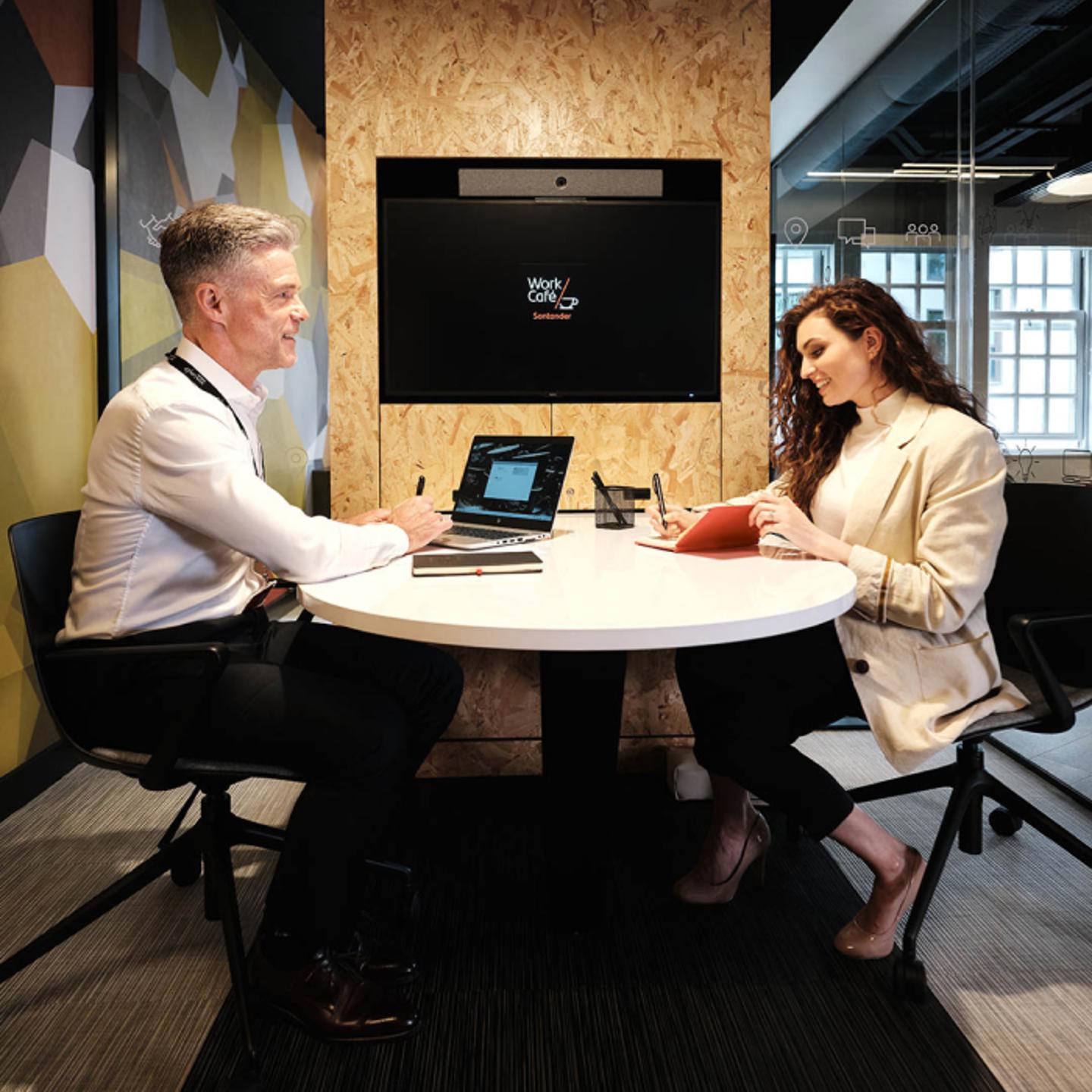 Subscribe to Santander International
I understand that you will use my email address to contact me about the Santander Work Café and I can unsubscribe at any time.