Santander International appoints new Work Café Director for the Isle of Man
1st May 2023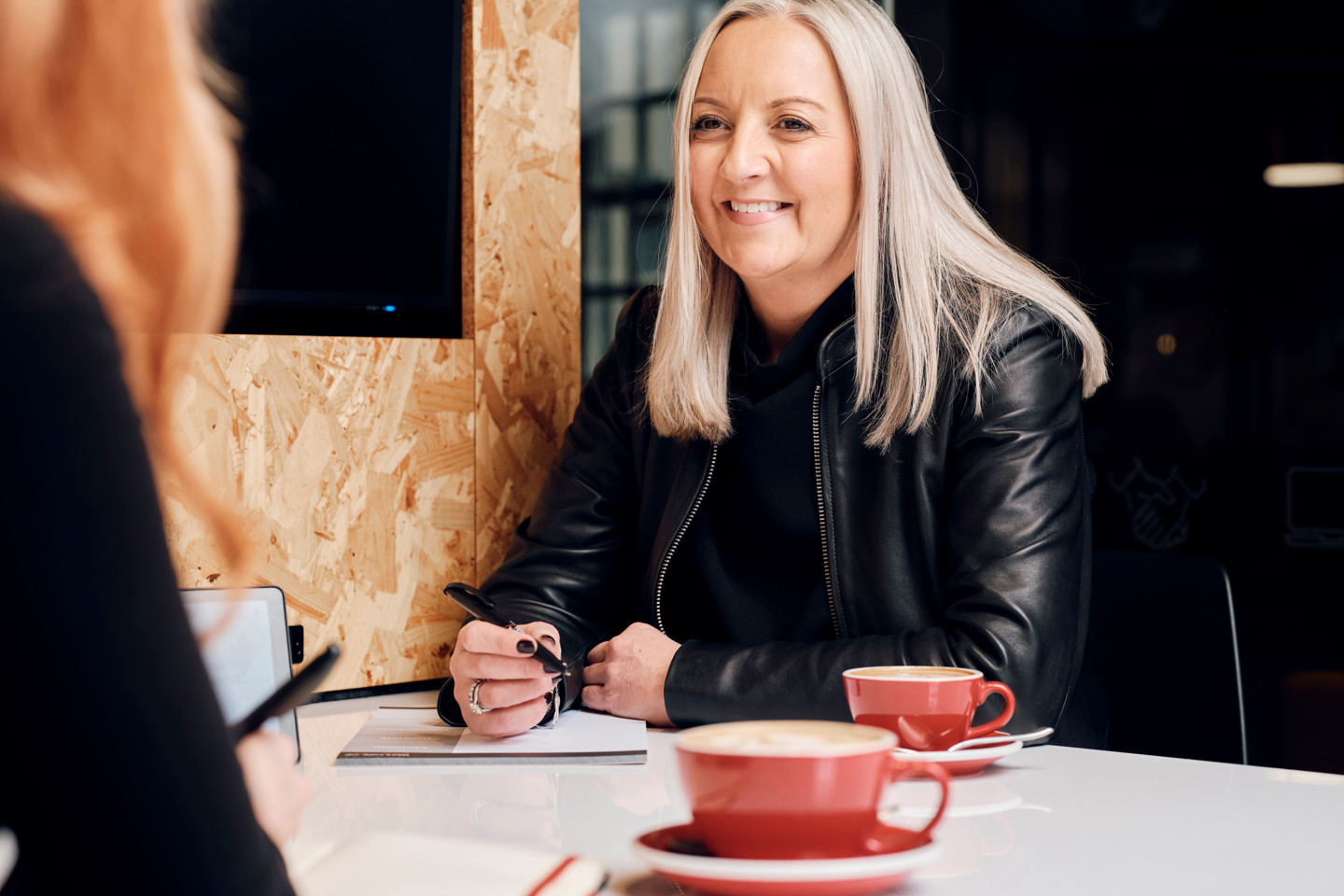 Santander International appoints new Work Café Director for the Isle of Man
Natalie Radford has joined Santander International as Director of the new Santander Work Café Isle of Man.
With over 20 years' experience in Financial Services in the Isle of Man, Natalie brings a wide range of expertise across operations, compliance, and internal procedures to this new role.
The new branch at Market Hall, Douglas, is Santander's third Work Café in the British Isles, offering a large co-working, meeting, and events space alongside a café run by Noa.
Natalie said: "This is an exciting time for banking in the Isle of Man with the Santander Work Café bringing a new way of working and banking to the island. After months of restoration, Market Hall offers a welcoming place for Santander International customers to meet relationship managers and conduct their banking needs face-to-face, while creating new meeting rooms, and a fantastic events and co-working space for all the community."
Natalie is joined by Andrea Callow, previously Branch Manager at Santander International, Prospect Hill, who will be the new Work Café Manager, and Gemma Curtis and Imogen Quirk who are taking new roles as Personal Bankers.
James Geldart, Managing Director, Santander International Isle of Man, said: "I am delighted to welcome Natalie to the team and welcome Andrea, Gemma, and Imogen to their new roles at the Work Cafe. Many of our key staff from Prospect Hill will be moving to the Work Café, helping us deliver a wide range of face-to-face banking services to customers at Market Hall."
The Santander Work Café Isle of Man is due to open May 2023. Santander International's Prospect Hill branch is currently closed for refurbishment. To find out more about the latest developments please see workcafe.im